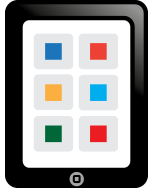 Widgit Writer
Create symbol documents on your iPad
Widgit Writer integrates with your Widgit Online account to allow you to create simple symbol-supported documents on your iPad.
Create documents using your voice with the speech input feature.
Read documents out loud with the iPad's speech voice.
Back up your documents and view them as PDFs in Widgit Online.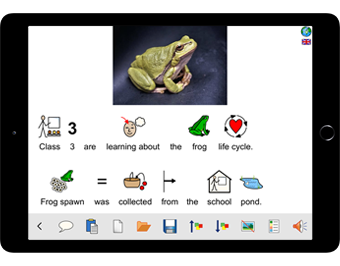 ---
Widgit Writer can be used in two ways:
Text writing
Write simple documents on your iPad with speech support
Symbol writing
Log in to your Widgit Online account and write in symbols, with access to over 20,000 Widgit Symbols also supported by speech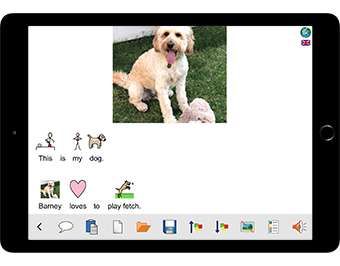 Using Widgit Writer with Widgit Online
If you have an internet connection, you can write in symbols using Widgit's smart symbolisation. If the internet isn't available, then you can write using the offline symbol database.
Back up and view online
You can upload your Widgit Writer documents to Widgit Online so they are safely stored away, and downloadable at any time. They can also be viewed and printed from your Widgit Online account as PDFs.
With Widgit Writer you can:
Write symbol documents at home, in the classroom, or on the go
Print, email, or PDF your documents at the touch of a button
Speak into your device's microphone to input words into your documents
Hear your document spoken out loud
Create symbol documents using your voice with the Speech Input feature
Personalise your documents by importing photos from the iPad or using the camera to take a photo
Upload and download your documents from your Widgit Online account
Use Widgit's smart symbolisation when connected to the internet
Easily change symbol text